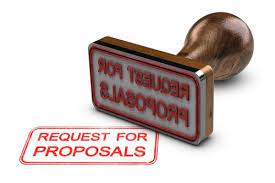 UNIVERSITY OF MEDICAL SCIENCES
P.M.B. 536, LAJE ROAD, ONDO CITY, ONDO STATE
OFFICE OF THE REGISTRAR
REQUEST FOR PROPOSAL FROM HEALTH MANAGEMENT ORGANIZATIONS FOR TERTIARY INSTITUTION STUDENTS HEALTH INSURANCE PROGRAMME (TISHIP)
The University of Medical Sciences (UNIMED), Ondo is Nigeria's first specialized university of medical and health sciences. The law establishing Ondo State University of Medical Sciences was signed on December 8, 2014. The University was recognized by the National Universities Commission (NUC) on 22nd April 2015 as the 40th State University and the 139th University in Nigeria.
The university's academic structure consists of eight (8) faculties and two schools. The faculties are: Allied Health Sciences; Basic Clinical Sciences; Basic Medical Sciences; Clinical Sciences; Dental Sciences; Science; Medical Rehabilitation; and, Nursing Sciences. The two (2) schools in the university are the School of Public Health and the Postgraduate School. The university has 26 undergraduate programmes – the largest collection of health and medical undergraduate courses within the Nigerian university system at present
Interested Health Management Organizations are hereby invited to submit proposal for the Tertiary Institution Students Health Insurance Scheme (TISHIP) for the Students of the University of Medical Sciences, Ondo
SCOPE OF WORK
The discharge of duties shall be in line with the standard operational guidelines for the implementation of the Tertiary Institution Students Health Insurance Programme.
MANDATORY REQUIREMENTS
Health Management Organizations are to submit 10 copies of their proposal alongside the company profiles which must contain the following:
§ Evidence of registration with the Corporate Affairs Commission (CAC)
§ Evidence of company tax clearance certificate for the last three years (2020, 2021 and 2022)
Verifiable evidence of similar services previously undertaken, including letters of awards.
§ Comprehensive TISHIP health plans and benefits.
All applications should reach the Registrar not later than four (4) weeks from the date of the advertisement (15th September, 2023) and be addressed to:
The Registrar
University of Medical Sciences,
PMB 536,
Ondo City
Ondo State
Signed
Dr. Woleola J. Ekundayo
Registrar