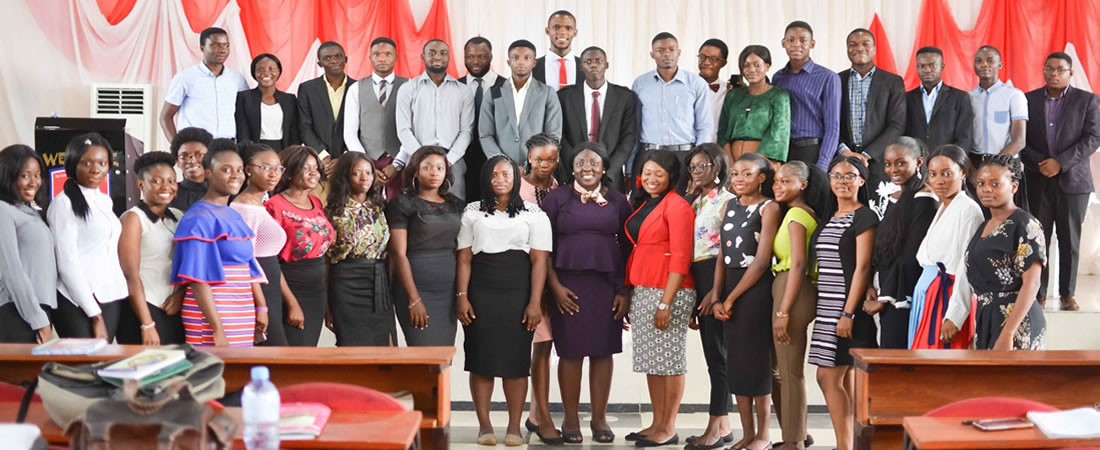 A legal luminary and the Chief Executive Officer of BrownButton Foundation, Barrister Adepeju Jaiyeoba has tasked UNIMED outgoing students on the need to make their goals strategic in the quest to tackle challenges facing humanity.
She gave the admonition at Primordials'19, a symposium organized by outgoing pioneer students of the University of Medical Sciences, UNIMED, Ondo with the theme 'The Emerging Reality'.
Barr. Jaiyeoba said as the students go out on job haunting, they should look beyond monetary and immediate benefits.
'As ambassadors of this University, you have a responsibility not just for yourselves but for the public. People will look up to you and in years to come we want to see the value, the ethics and solutions you have for various challenges in the society', Jaiyeoba said.
'Money should not be the chief consideration in the search for job. You must think about what you want to do, your goals and with that you make your journey strategic', she added.
Mrs. Jaiyeoba recommended that the students should surround themselves with people of value, saying it is never too late even as they go into the labour market. She also harped on the need to be prepared for opportunities that can come their way as they step out of UNIMED.
'Make sure people around you are those who can contribute positively to your life. In fact, you can find someone to complement you. Check your strength and weaknesses and choose who can support you in your journey', she advised.
'Do not compare yourself to any other person. Your vision is yours not someone else's, so focus on your dream and be prepared to meet your opportunity. If you are not prepared, opportunities will slip by, but when you are prepared you can leverage on your opportunity', Jaiyeoba stated.
The social entrepreneur and activist charged the outgoing students to improve their capacity and distinguish themselves by taking online courses.
High point of the occasion was the presentation of award of excellence to the Vice-Chancellor, University of Medical Sciences, UNIMED, Ondo, Prof. Friday Okonofua, FAS, FAAS for his exemplary leadership and support.
Temitope Oluwatayo
Public Relations Department
UNIMED, Ondo