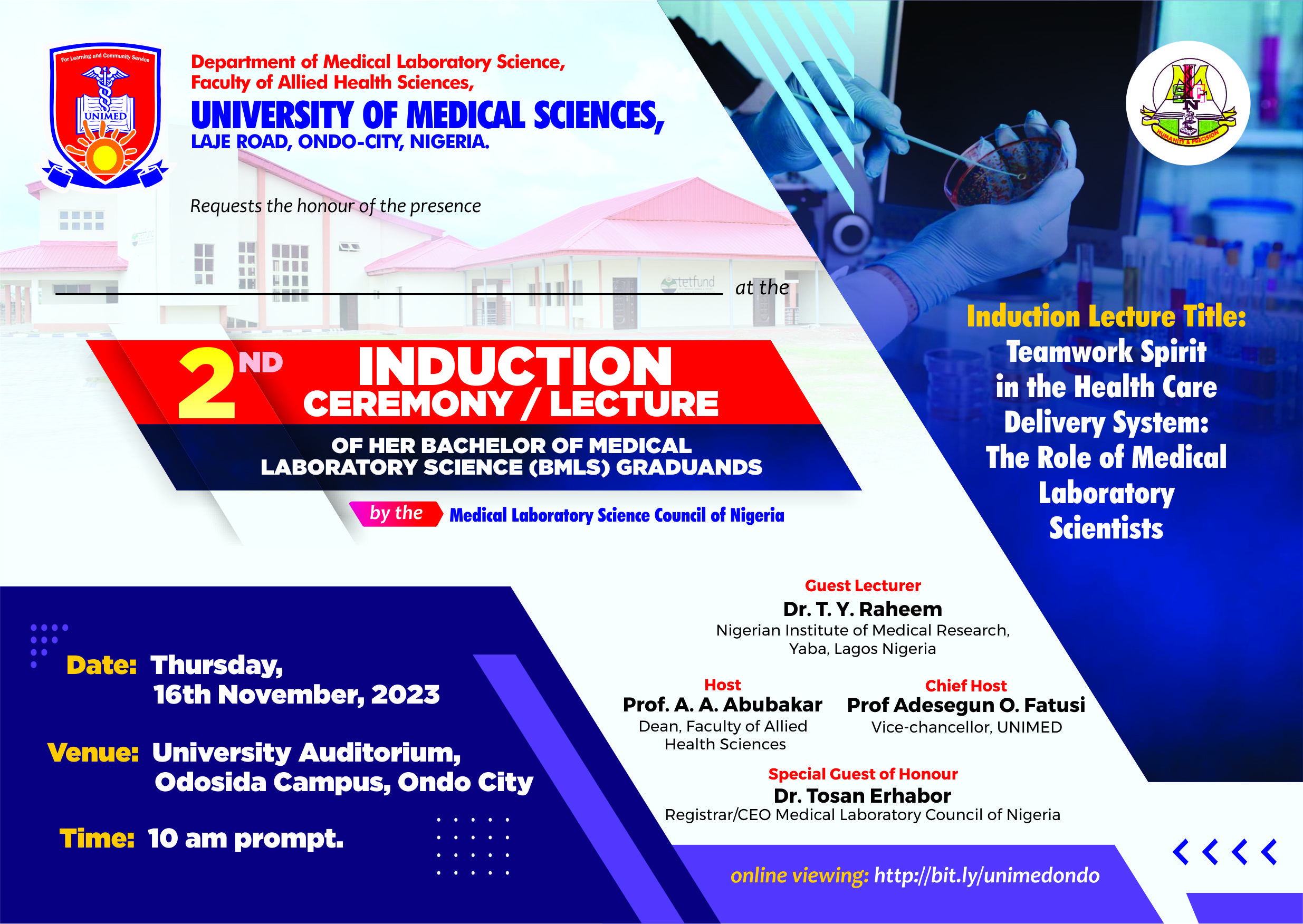 The Faculty of Allied Health Sciences, department of Medical laboratory Science request the honour of your presence at the 2nd Induction ceremony/lecture of her bachelor of Medical Laboratory Science graduants.
Lecture Title: Teamwork Spirit in the Health Care Delivery System: The Role of Medical Laboratory Scientists.
Time: 10:00 am
Venue: University auditorium, Odosida Campus, Ondo City.
See the attached flyer for more information.