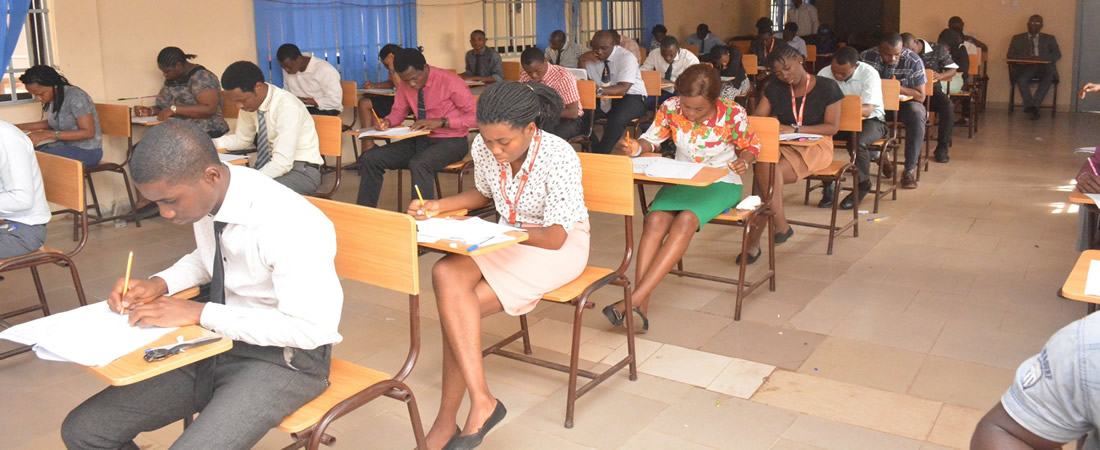 UNIMED gets first Clinical accreditation as students write Path and Pharm Exam
500 level Medicine and Dental students of the University of Medical Sciences, UNIMED, Ondo have started their 2nd MBBS/BDS professional Pathology and Pharmacology examination.
The Vice Chancellor, Prof. Friday Okonofua, FAS, FAAS accompanied by the Dean, Faculty of Basic Clinical Sciences, Prof. Simidele Odimayo visited the examination hall to observe the process.
The examination is coming on the heels of the first clinical accreditation approval of the Medical and Dental Council of Nigeria, MDCN.
In a letter dated September 25, 2019, the Registrar, MDCN, Dr. T.A.B. Sanusi congratulated the university on the success which follows the report of the verification team to UNIMED on August 19, 2019.
'By this approval, your University can now conduct the professional examionation in Pathology, Pharmacology and Dentistry', Sanusi said.
Earlier, the Vice Chancellor, University of Medical Sciences, UNIMED, Ondo Prof. Friday Okonofua, who was highly elated by the development read the letter to members of staff at the Monday meeting of management and senior staff.
'We are here for student training. If we don't train our students and they are not moving, everybody will be depressed despite the beautiful things we may have. I am very happy that we get this accreditation for the next five years. At least any accreditation we get now will be for 5 years. During these five years, we can begin to expand our facilities so that when the MDCN comes next time, they will have no reason not to accredit us and a good foundation would be said to have been laid,' Prof. Okonofua said.
Prof. Okonofua appreciated all members of staff for their contribution before and during the visit of the MDCN verification team.
'I appreciate everyone, I think I was though and rough in some instances I push, some people are calling me dictator but I think we need a good dictator, dictating the right things for this country. That is what this country needs. Late Chief Awolowo once said we need benevolent dictator because if you do not push people, things will fall apart. I am happy that some of us have children here, so it is also for our common good', he added.

Temitope Oluwatayo
Public Relations Department,
University of Medical Sciences, Ondo