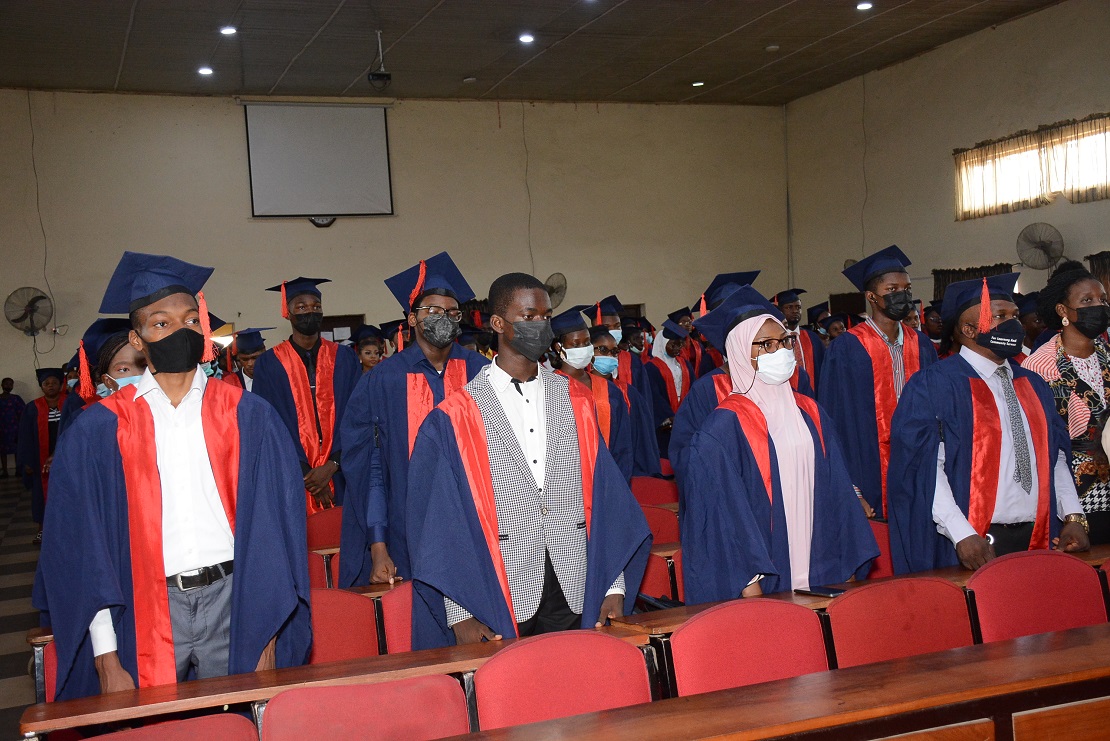 The University of Medical Sciences (UNIMED), Ondo City, Ondo State on Monday 14th March 2022 matriculated the 7th set of students for the 2022/2023 academic session.
The Vice-Chancellor, UNIMED, Ondo, Prof. Adesegun Fatusi congratulated the matriculants and assured them that there will be no further tuition fee increment during their course of study in the University.
He advised the students to face their studies and obey the rules and regulations of the institution as the school has zero tolerance for indiscipline.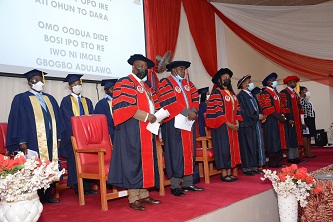 'I enjoin you to shun vices such as examination malpractices, indecent dressing, plagiarism, cultism, violence, cybercrimes, and the use of illicit drugs. You all need to comport yourself as responsible and good ambassadors of the University,' Fatusi stated.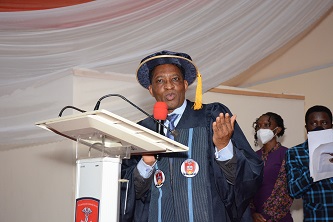 He informed the students that the institution has constituted an anti-corruption committee to investigate all forms of corrupt practices within the University and a student disciplinary committee charged with handling issues of student misconduct and malpractices. He said students should ensure that they don't flout the school rules as any student who does that will face disciplinary action.
On the issue of school fees, Prof. Fatusi said the University management understands the current economic realities facing members of the public and assured the matriculants that there will be no further increase in school fees.
'I pray that the Lord will provide for your parents. We know the situation of the country and we are not interested in increasing school fees indiscriminately. We were forced to increase fees last year not because we don't know the situation of things but because we have a commitment that this school must produce the best. For a specialized university, it takes a lot of funds but I can assure you that for the next couple of years, please be at rest, there will be no increase in school fees,' the VC stated.
Prof. Fatusi indicated that the University has 8 faculties with 26 courses, all duly accredited and approved by the relevant national regulatory bodies.
'We are looking forward to moving onto the final stage of the medical programme accreditation which will enable us to graduate our first set of medical physicians this year,' he stated.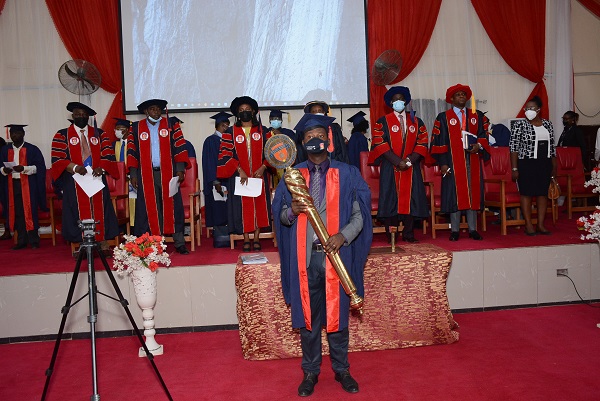 The Vice-Chancellor assured the students that they have made the right decision in choosing the University of Medical Sciences, stating that the young university, according to the National University Commission, is the 3rd best ranked specialized university, only coming behind the 40-year-old Federal University of Technology, Akure (FUTA) and 31Year old Ladoke Akintola University of Technology (LAUTECH).
The Registrar, UNIMED, Ondo Dr. Woleola Ekundayo led the students to take the matriculation oath while some of them were invited to sign the matriculation register. The convocation ceremony was well attended by parents, Joint Admission Matriculation Board representatives, Principal Officers, Deans and Heads of Departments of the University.