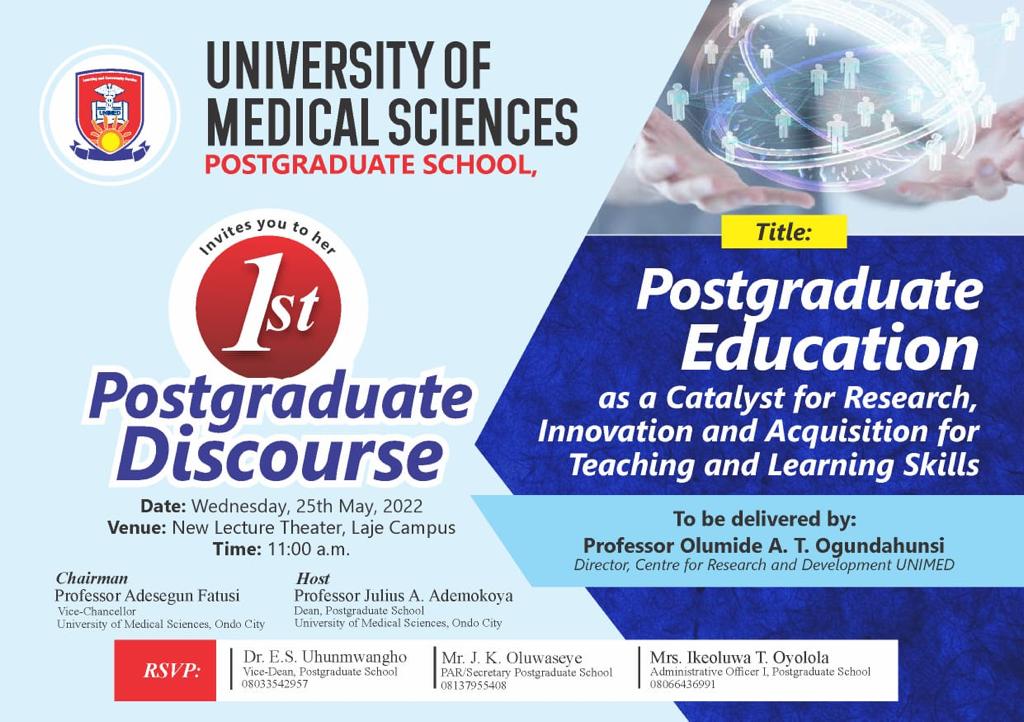 The Tittle of the Discourse is; Postgraduate Education as a catalyst for research, innovation and acquisition for teaching and learning skills.
Lecture to be delivered by Professor Olumide A. T. Ogundahunsi. Professor Ogundahunsi is the Director, Centre for Research and Development, University of Medical Sciences, Ondo.
The lecture would be delivered at the New Lecture Theater, Laje Campus on Wednesday 25th of May, 2022 by 11:00 am.
The Vice Chancellor, Professor Adesegun Fatusi is the chairman of the day, while Professor Julius A. Ademokoya is the Host.