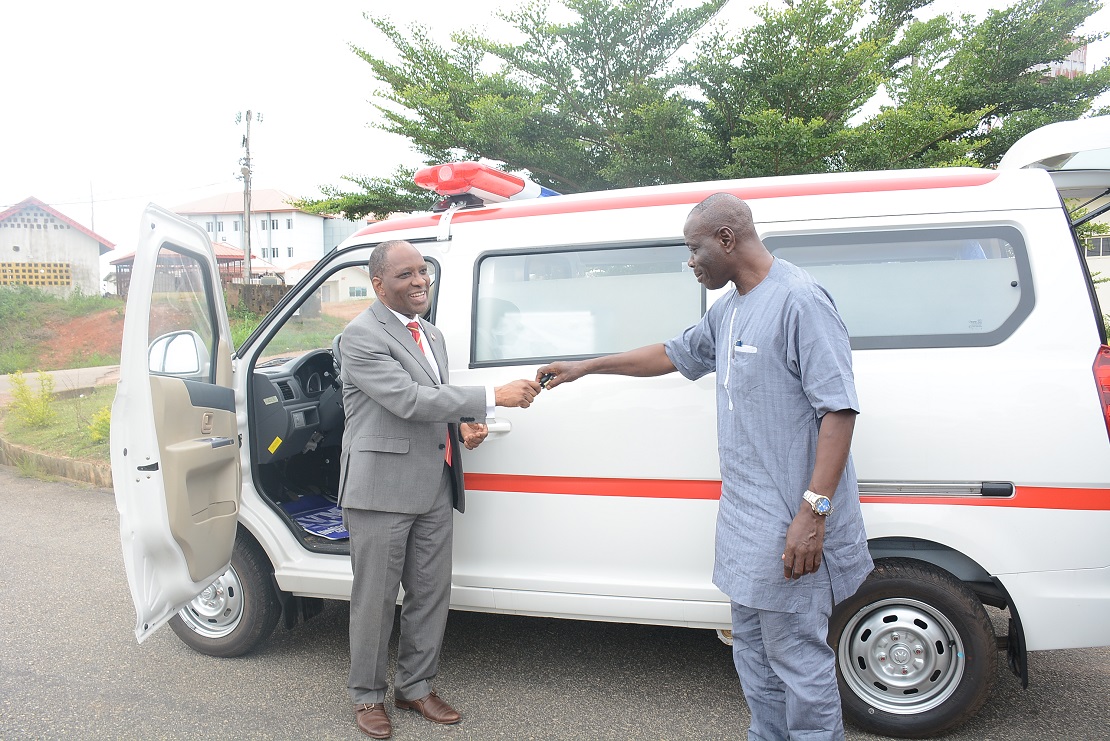 The Management of the University of Medical Sciences (UNIMED) Ondo City, Ondo State, under the leadership of the Vice-Chancellor, Prof. Adesegun Fatusi on Wednesday 4th May, 2022 commissioned a brand new state of the art ambulance.
Addressing some members of staff who were present at the commissioning, Prof. Fatusi said the University decided to purchase the ambulance despite the economic situation, noting that the welfare of staff and students is of utmost importance.
'The welfare of our staff is something we prioritise. This University started small but has grown because of the courage and commitment of the management and other members of staff who have been involved in the past and those who are playing that role now,' the VC stated.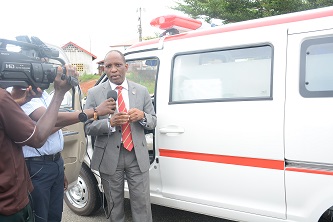 He added: 'One of the choices we have made despite our financial challenges is that we must transform the spectrum of health services in the university. Along that line, we made a decision that first of all, we are going to ensure that students can get to our health care facilities rapidly, that is why we decided to buy a brand new ambulance. This ambulance is very compact and has everything you need, stretcher, oxygen and other equipment to sustain a patient being transported to the healthcare centre.'
Prof. Fatusi noted that the management of the university will be replicating the same thing in Akure Campus as soon as possible but that a utility vehicle has been approved to serve as an ambulance in the meantime.
'We are also opening up our new health center hopefully between the next two to three months. I want to thank God for what he is enabling us to do and to appreciate the leadership of the health centre for a good job,' the VC said.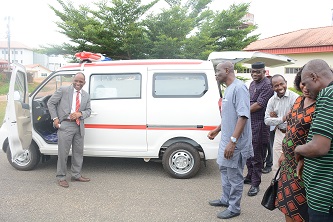 The Deputy Vice-Chancellor, Administration and Clinical Services, and the Chairman of the Board of Health Centre, Prof. Adolphus Loto in his address lauded the Vice-Chancellor for his support and effort towards the growth of the institution. He said the purchase of the Nigerian-made Innoson ambulance, for the welfare of students and staff, is highly commendable at a time of economic crisis. He further said, 'the purchase of the ambulance is better than using a personal vehicle to transport students when they have issues with their health.'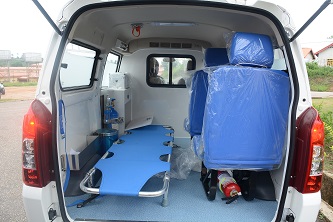 Present at the event were the Registrar, Dr. Woleola Ekundayo; Dean of Student Affairs, Dr. Evelyn Osho; Director, Health Center, Dr. Laide Afolabi; Director of Works, Engr. Samuel Ogunwusi, the Chief Security Officer, Rtd Captain Harrison Akinfoyewa among others.