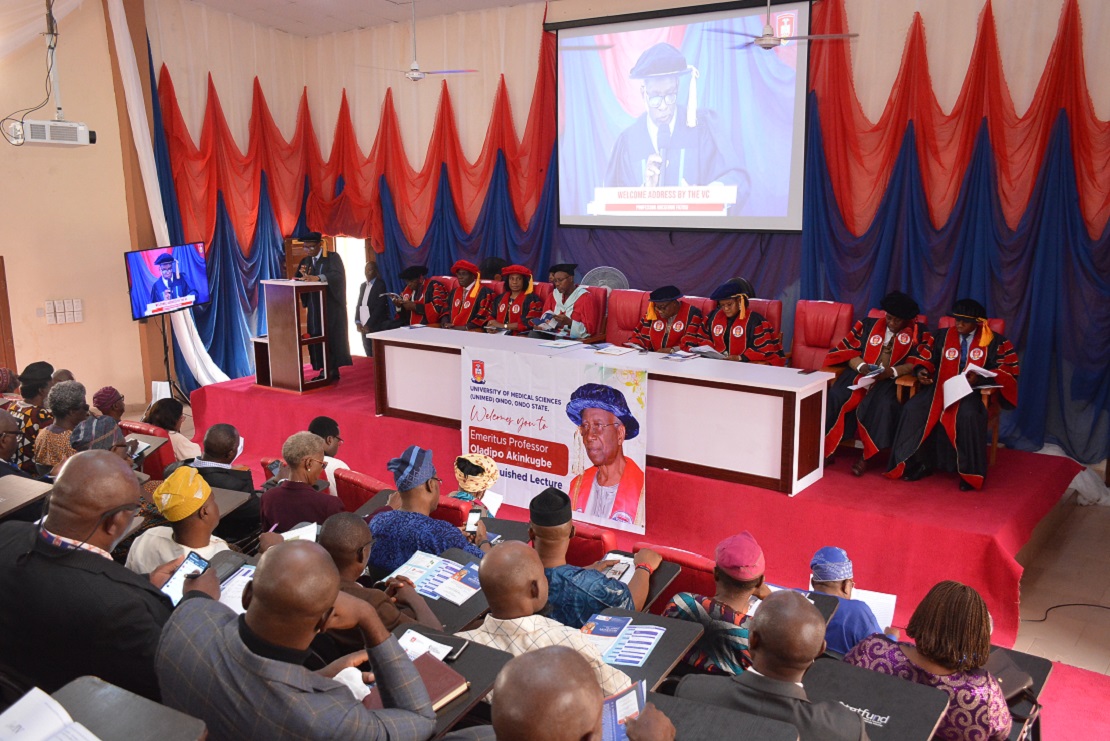 The second in the series of the Late Emeritus Professor Oladipo Akinkugbe Distinguished lecture of the University of Medical Sciences (UNIMED), Ondo City, Ondo State was held on Tuesday July 19, 2022. The lecture with the theme, "Imperatives of Transforming Health Professions Education in Nigeria" took place at the New TETFund Lecture Theater, Laje Road Campus, Ondo.
In his welcome address, the Vice-Chancellor, Professor Adesegun Fatusi described the occasion as a platform 'to celebrate an icon whose influence is inter-generational, whose impact is inter-sectoral, and whose impact spans the continents of the world.'
'The Akinkugbe lecture is "A Celebration of Excellence". My strong conviction is that excellence thrives most where it is recognized and celebrated. To foster and sustainably promote a culture of excellence in our institutions and our nation, we must continuously hold men of excellence in high esteems and consciously celebrate them', the VC said.
He said Prof Akinkugbe is not just a historical figure in the developmental trajectory of the University, but a continuous inspiration and evergreen symbol for all that the institution stands for or aspire to be.
Prof. Fatusi noted that in tandem with the footstep of Emeritus Akinkugbe, the focus of the university is "excellence in medical education, research and services", and the operational philosophy of UNIMED is "excellence or nothing."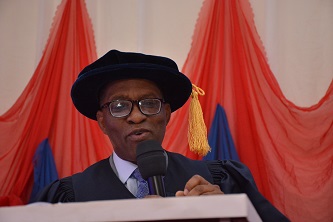 'We are intentional in our mission to offer high-quality education across all health-related Sciences and professional fields. One of our exciting initiatives in that respect is the establishment of a Centre for Health Professions and Biomedical Education (CeHPE) last year to drive the agenda of educating university-based health and medical teachers in the art and science of teaching and ensure quality teaching and learning across all our 26 courses spread over 9 faculties and two Schools,' he said.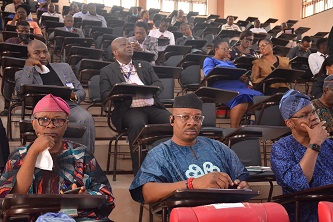 Prof. Fatusi added: 'The CeHPE has 10 staff today, including six educational technology and media production experts, and fully functional radio and television studios. It started its educational online radio a few months back and the television is already set to take off. The Centre's integrated Clinical Simulation facility is set to take off soon as the building to house it has been completed and is being currently painted.'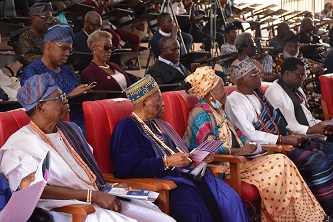 The Distinguished Lecturer, Professor Oluwabunmi Olapade-Olaopa highlighted that the major challenges to transforming health professionals' education in Nigeria include growth without development, lack of quality early education and more recently, the impact of COVID-19, which globally disrupted a whole lot of processes both in education and health sector.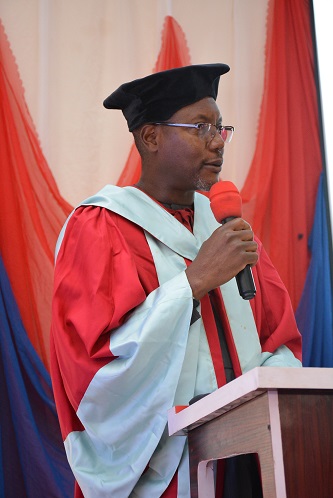 'Our efforts must focus on health professionals' education and healthcare delivery to produce competent, socially responsive health professionals in a functioning health education system because education and health are major contributors to development,' he stated.
Ondo State Governor, Arakunrin Oluwarotimi Akeredolu who was represented by the Commissioner for Works, Lands and Infrastructure, Engineer Raimi Aminu said the administration recognizes health as the fundamental of human development and hence, the commitment to quality education and health care.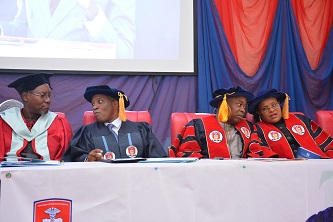 'Notwithstanding the prevailing global and national economic challenges and the competing demands for resources in our State, we remain committed to the emergence and sustenance of a health system that can protect human life, deliver everyday health benefits and produce good health outcomes irrespective of prevailing challenges,' he stated.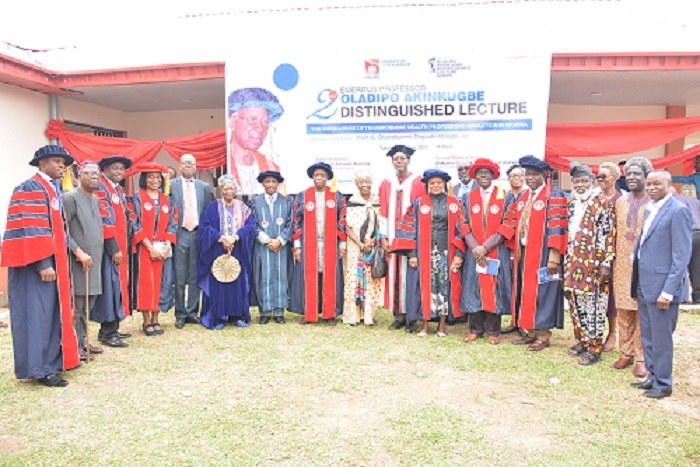 The event was well attended by relatives of Late Emeritus Professor Akinkugbe, top government functionaries including Dr. Wumi Ilawole, Special Adviser to the Governor on Higher Education, traditional rulers, members of staff and students in the university.
On November 16, 2015, the former Governor of Ondo State, Dr. Olusegun Mimiko appointed Emeritus Professor Oladipo Olujimi Akinkugbe as the first Pro-Chancellor and Chairman of Governing Council of the University.
Late Emeritus Professor Oladipo Akinkugbe who specialized in nephrology, cardiology and was a scholar in hypertension management, contributed his professional expertise in the field of medicine before his demise on June 15, 2020.