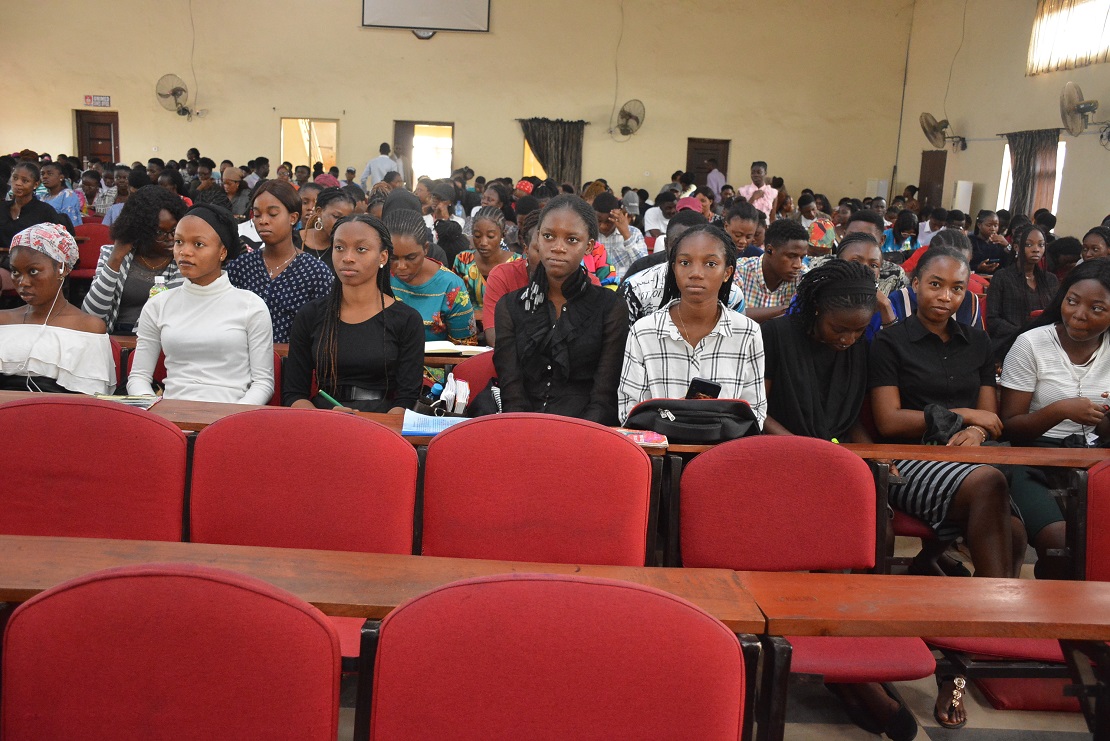 The University of Medical Sciences (UNIMED), Ondo City, Ondo State has mobilized about 780 students for the 2022 Students Industrial Work Experience Scheme (SIWES).
This was revealed on Tuesday August 3, 2022 at a one-day orientation programme held at the Odosida Campus of the University.
Declaring the event open, the Vice-Chancellor, Prof. Adesegun Fatusi represented by the Deputy Vice-Chancellor, Academic, Prof. Roseangela Nwuba, highlighted the importance of SIWES, saying it gives students necessary exposure to practical working environment. She advised the students to be attentive during the orientation which will prepare them for the challenges of the next few weeks and beyond.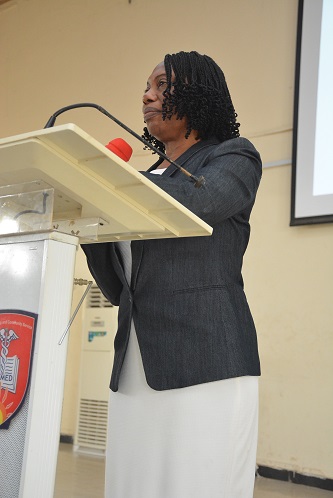 ''Whatever you do, wherever you go, might help you to fashion your future and help to open you to skills that you can not get from the classroom. SIWES is to equip you with skills that you require when you leave the university, increasing your entrepreneurship potential and giving you an idea of what you might want to do in the future'', she said.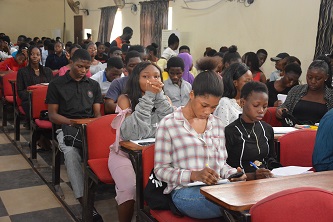 The Ag. Director, UNIMED SIWES Unit, Dr. Jacob Arawande said the 200 level and 300 level students in the Faculty of Science, Faculty Allied Health Sciences, and the Faculty of Basic Medical Sciences are expected to go for a 3-month SIWES exercise while those in the Faculty of Nursing Science will embark on a 6-month SIWES exercise. He also noted that it extends to 400-level students across the four faculties because they were not able to observe the SIWES training during the Covid period.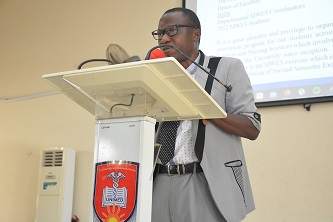 'The Students Industrial Work Experience Scheme (SIWES) is a programme coordinated by the Industrial Training Fund (ITF) in conjunction with Nigeria Universities to expose undergraduate students to field working experience in the course of their training years. And this was introduced in 1973 by the Federal Government of Nigeria. For science-based courses which spend a period of four or five academic sessions, the programme is carried out during the sessional break between the third and fourth year and it is an essential requirement for all students passing through the course', he said.
Dr. Arawande appreciated the effort of the Vice-Chancellor and the management team for their constant support to the SIWES unit adding that there are still some areas of need in the unit.