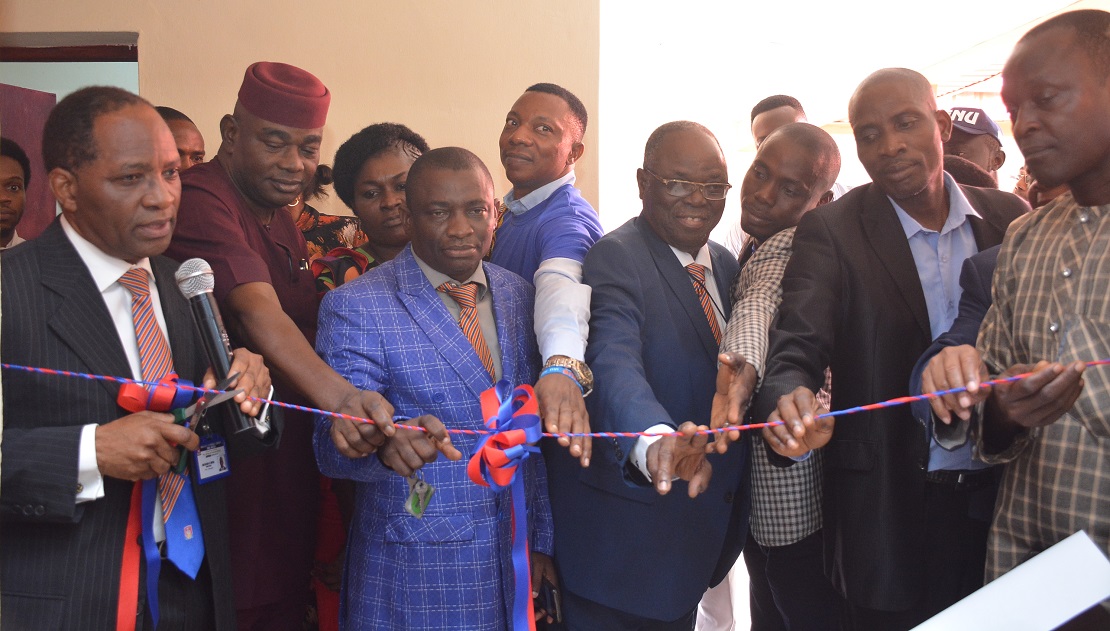 The University of Medical Sciences (UNIMED), Ondo City, Ondo State in partnership with the British Council on Tuesday, August 23, 2022, commissioned a U- CoHub centre at the Laje Road Campus.
U-CoHub, an acronym for University Co-creation hub, is aimed at empowering university undergraduates with skills, mentorship, leadership, global opportunities and technical support to become providers of solutions to social and real-life problems.
Addressing dignitaries at the launching of the centre, the Vice-Chancellor, Prof. Adesegun Fatusi said the goal is to provide a platform where students can generate and develop entrepreneurial ideas through a participatory process.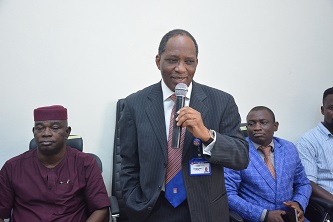 He said: 'The U-CoHub is an innovation centre that is designed to support students and staff of the university to develop new ideas. For example, if you are a medical student or a nursing student and want to learn about the human body, with this innovation centre, you can see a 3D of human anatomy and dissect the human body in the virtual space using modern technology.'
The Director, Institute of Health Humanities and Entrepreneurship, UNIMED, Ondo, Dr. Ihenacho Metuonu noted that the programme started on the 7th of December, 2021 when the University won a British Council grant called Innovation for African Universities (IAU) Partnership Grant.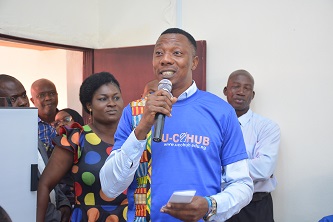 'UNIMED, Ondo won the grant in partnership with Teenpreneurs Educational Foundation in Lagos and the Liverpool John Moores University in the UK. The major project we are embarking upon is the U-CoHub and it is student-oriented to foster the culture of innovation and entrepreneurship within the university,' Metuonu said.
The Director, Central Office for Research Development (CORD), UNIMED, Ondo, Prof. Olumide Ogundahunsi described entrepreneurs as the future for Nigeria in the global space.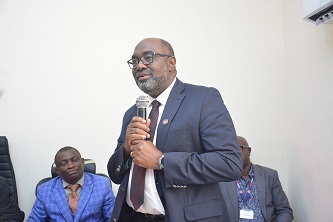 'There is a limit to which people can attain their full potential especially when they are confined to established structures but we are changing that with the U-CoHub initiative which has a two-fold impact. First of all, it allows our students to get some resources for innovative drives, then secondly, it helps the society by providing solutions to problems', Ogundahunsi stated.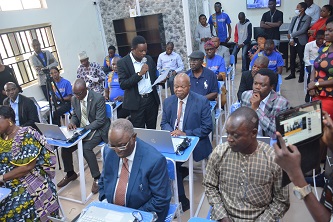 Representatives of the British Council, Mr. Daniel Emenahor and Mr. Babajide Sanusi expressed satisfaction with the U-CoHub project, given that UNIMED students are already winning entrepreneurship and global challenges. They were also fascinated by the components of the 3D Printers in innovative research available at the centre.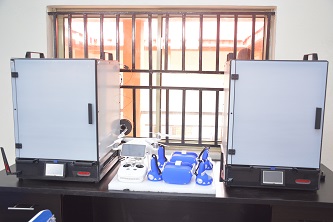 They thereafter deliberated with the UNIMED U-Cohub Management team on project assessment, achievements, challenges and sustainability.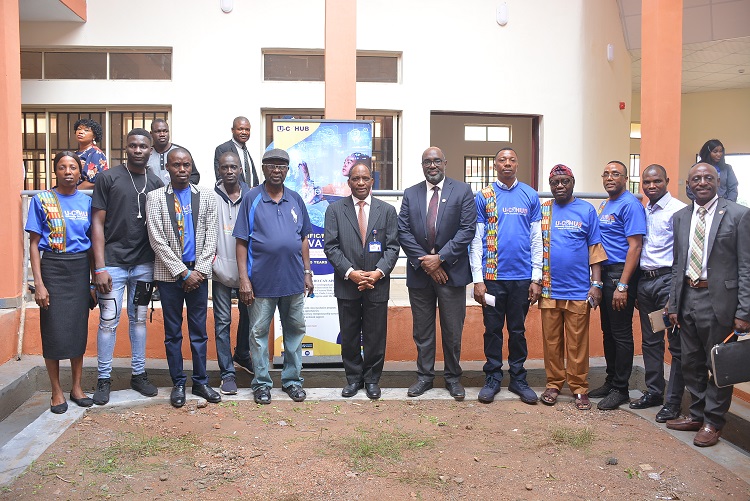 Temitope Oluwatayo
Public Relations Unit,
UNIMED, Ondo.