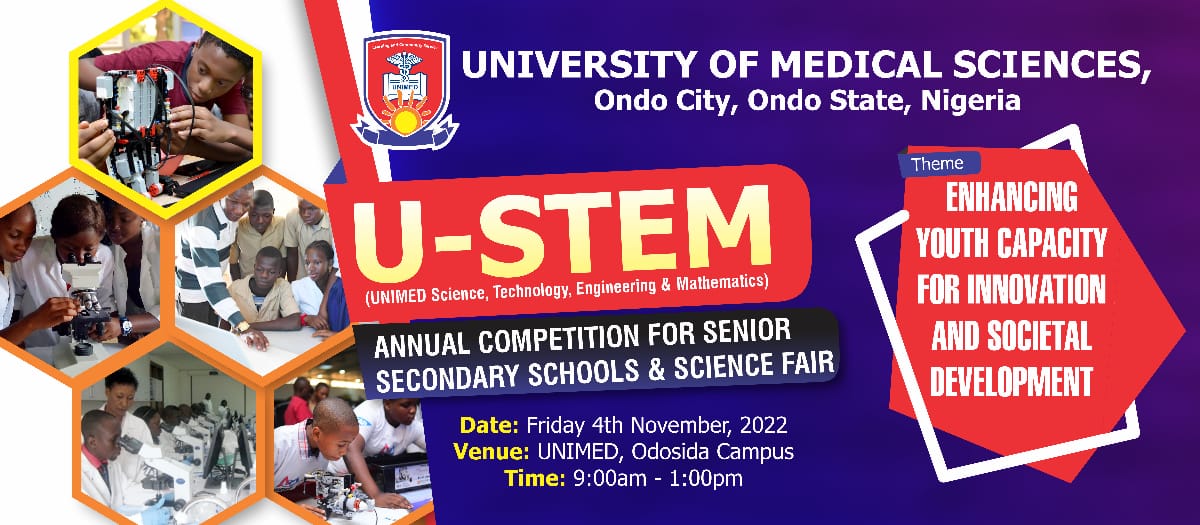 You are cordially invited to the 2nd Edition of the Annual UNIMED - organized Science, Technology, Engineering & Mathematics (U-STEM) Competition for Senior Secondary Schools as well as Science Fair.
This event will take place at UNIMED, ODOSIDA CAMPUS on Friday, 4th of November 2022 from 9.00am to 1.00pm.
Thank you in anticipation of your attendance.
Dr Lawal Oyeneyin mni
Campus - Community Partnership Office
UNIMED