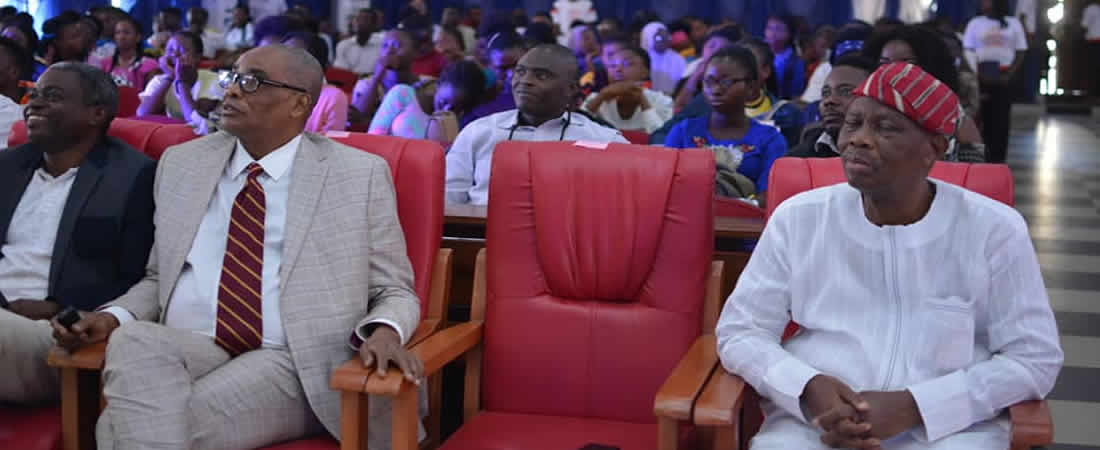 The Vice-Chancellor, University of Medical Sciences, (UNIMED), Ondo, Prof. Friday Okonofua, FAS, FAAS has hinged the success of the university on the TEA agenda of the management team.
Prof. Okonofua was speaking at an interactive session with Friends of the University as well as UNIMED Parents Forum as part of activities lined-up for the maiden convocation of the university.
He said T stands for transparency, E for efficiency and A for accountability, saying the management under his leadership choose to imbibe the TEA agenda from inception.
Prof. Okonofua affirmed that the Friends of UNIMED (FUF) initiative has thrived because of the level of transparency and accountability in the management of the fund, as members of the public are certain that whatever is contributed or donated to the university will be used for the progress of the institution.
He noted with appreciation, the donation of the Sarowo of Ondo Kingdom, Chief (Dr.) Isaac F. Akintade, who donated a faculty building to the university and other prominent indigenes of Ondo who has donated in cash and kind to the university.
The Vice-Chancellor said a former member of House of Representatives, Hon. Joseph I. Akinlaja is also embarking on another project which will be completed in 2020.
He appreciated the support of members of the UNIMED Parents Forum under the leadership of Dr. Gbade Ikuejube, Deputy Provost, Adeyemi College of Education, Ondo. He tasked the Forum to think about donating a building to the university.
Donations were received from Chief Waheed Kuteyi, the Logbosere of Ondo Kingdom; Mr Omotayo Fifo, C.E.O of Atlantic Crest Ltd among others.
High point of the occasion was the launching of a redesigned website of the university by the Vice-Chancellor to the admiration of all.
The ICT Director, Mr. Ebenezer Olajuyigbe said the website will make it easier for students and members of staff to access information about the University as it comes with better user interface. The website is www.unimed.edu.ng
The convocation lecture is scheduled for tomorrow Thursday, December 12, 2019 by the former Vice-Chancellor, University of Ibadan, Prof. O.A. Bamiro while the Convocation ceremony comes-up on Friday December 13 at the University main auditorium, Odosida, Ondo.
Temitope Oluwatayo
Public Relations Department,
Unimed Ondo