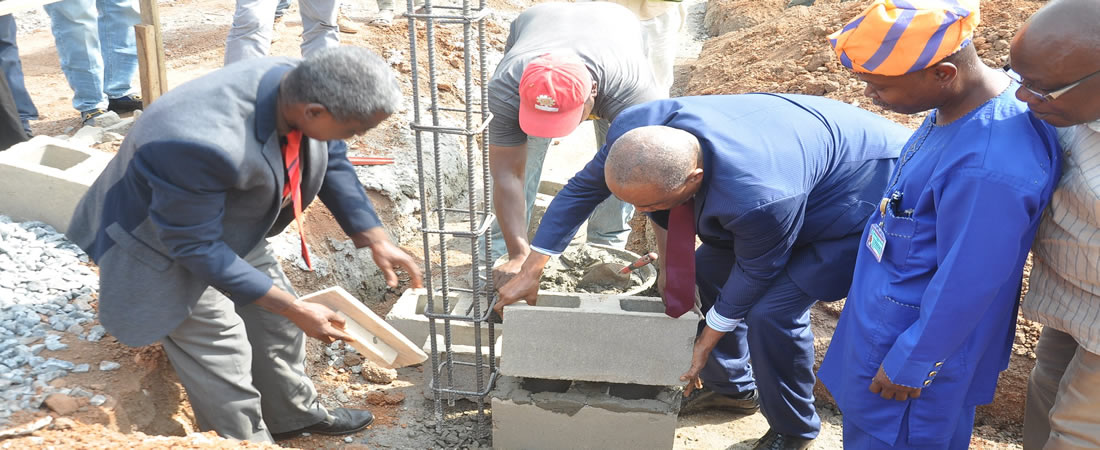 The Vice-Chancellor, University of Medical Sciences, UNIMED, Ondo City, Prof. Friday Okonofua, FAS, FAAS has laid the foundation of the University Guest House.
The project is being executed by the Friends of UNIMED Fund, a fundraising program inaugurated by the VC on July 7, 2016.
Highlighting the importance of the project, Prof. Friday Okonofua said it will reduce the heavy cost of hosting university guests.
"We are very grateful to the good people of Ondo State because this is a project funded not with our money or fund from the State Government but donations by the people of Ondo State", he stated.
Prof. Okonofua revealed that the foundation laying of a lecture theatre with offices as well as a student hostel will come up following the approval TETfund.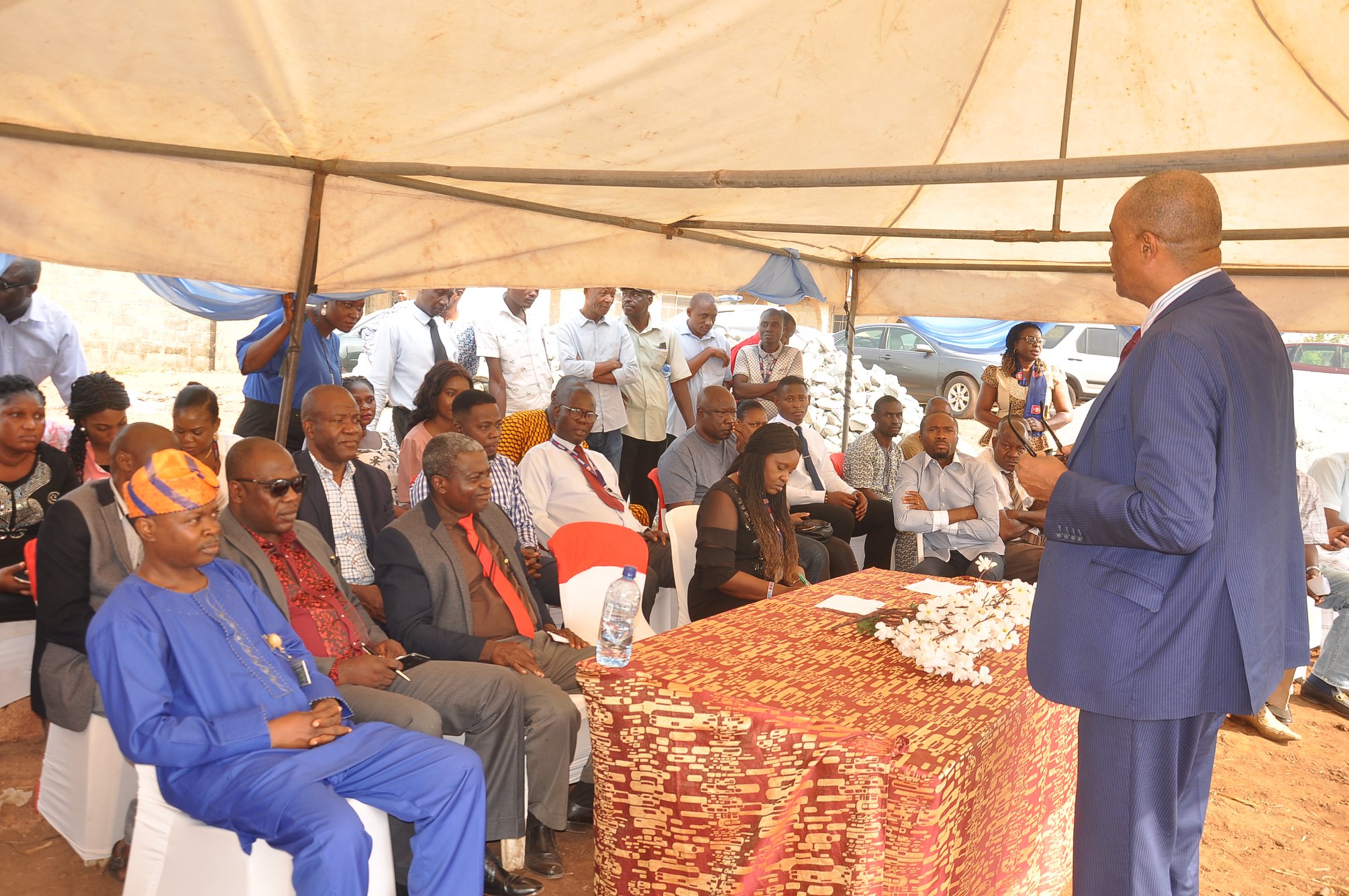 Chairman, UNIMED Parents Forum and the Deputy Provost, Adeyemi College of Education, Dr Ajigbade Ikuejube noted that the building will enhance the accreditation of courses offered in the university as members of accreditation team will be housed on campus.
Temitope Oluwatayo
Public Relations Department,
Unimed Ondo