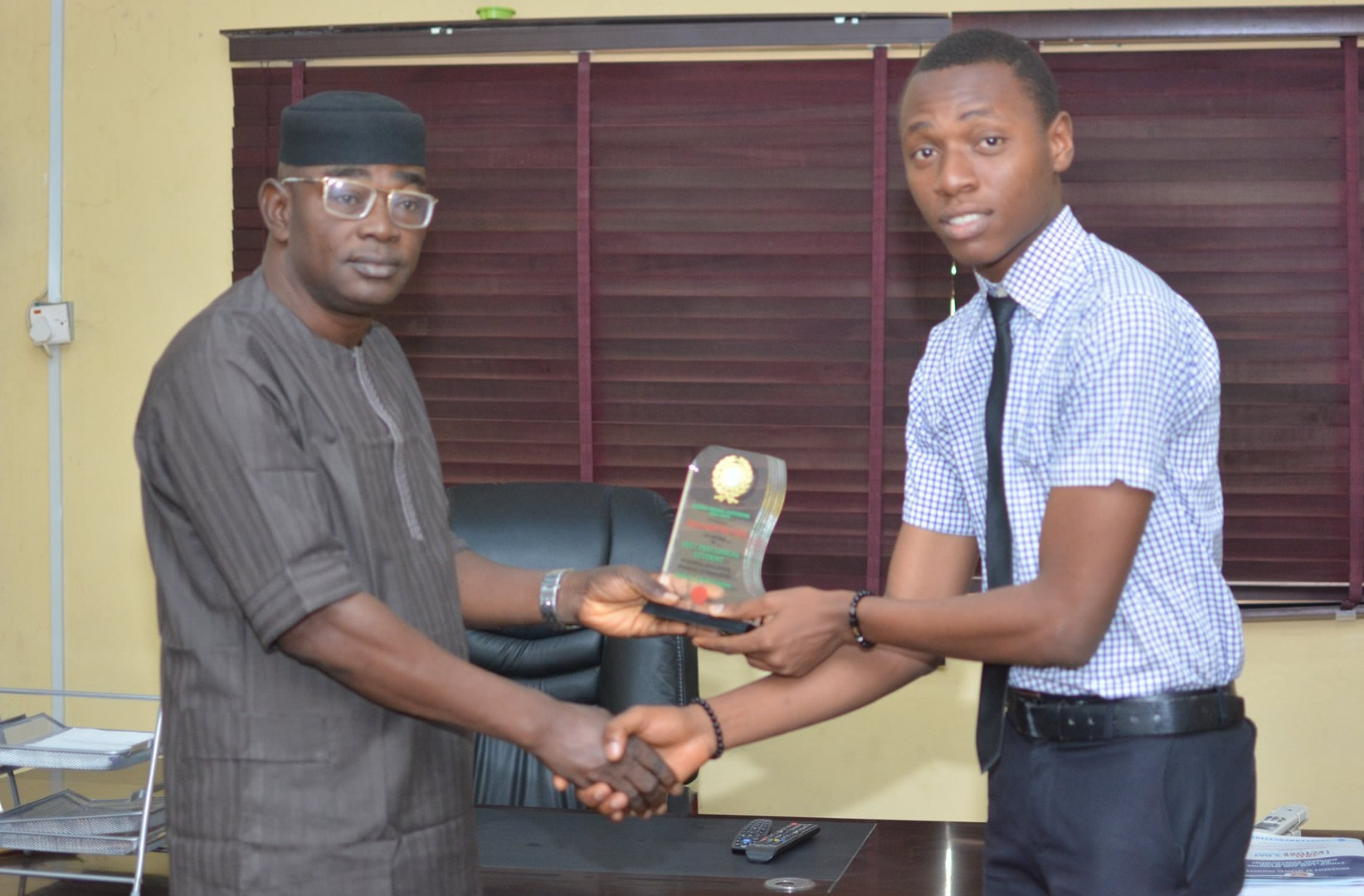 Tochukwu bags NMA award as 500 level UNIMED students continue clinical postings
A 400 level Student of the Department of Medicine, University of Medical Sciences, UNIMED, Ondo City, Ondo State, Patrick Merit Tochukwu has received an award as Best Preclinical student.
The award was sponsored by the Nigerian Medical Association, NMA, Ondo State.
Tochukwu was selected for the award as he came first during the 2019 final preclinical examination of the University.
The Vice-Chancellor, University of Medical Sciences, Ondo, Prof. Friday Okonofua, FAAS represented by the Registrar, Unimed Ondo, Dr Woleola Ekundayo presented the award as well as a cheque of 50,000 naira to Mr Tochukwu.
The Vice-Chancellor congratulated the recipient of the award and lauded him for doing the University proud.
Meanwhile, pioneer medical students of the university, now in 500 level, are currently having their clinical postings in the department of Paediatrics as well as Obstetrics and Gynecology. The students are expected to spend 8 weeks in each department for intensive and thorough training.
Thereafter, they are to proceed on Rural Posting in the Department of Community Medicine for 6 weeks, starting from March 2, 2020 to April 10, 2020.
Temitope Oluwatayo
Public Relations Department,
Unimed Ondo