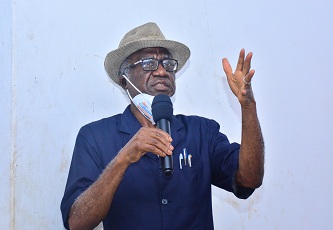 The Vice-Chancellor of University of Medical Sciences, UNIMED, Ondo, Prof. Adesegun Fatusi has said that the Tertiary Education Trust Fund TETFund grant received by the institution will assist it to move nearer to its vision.
Fatusi who made the remarks at the foundation laying ceremony of two TETFund- funded buildings noted that the fund will improve the institution's ambience of learning environment, motivate both students and lecturers to work harder.
According to him, the institution is embarking on the construction of lecture theatre, lecture rooms and an office block for academic staff since the fund is available.
"UNIMED is a very young school, just five years. We are a school with clear vision of being the leader in the medical and health sciences field and you can not build a great institution without great infrastructure.
"Unfortunately, because of the state of the economy, our infrastructure state does not match our vision. So the coming of TETfund will enable us to move nearer to our vision", he said.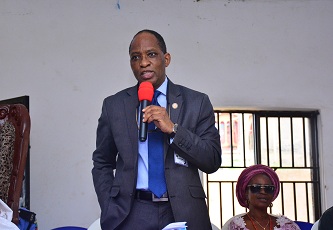 "Distinguished ladies and gentlemen, you can then understand the great delight of the entire UNIMED family to know that we are entering an era where we can now proudly beat our chest that we also have purpose-built buildings– a Lecture theatre and a block of staff offices. We sincerelyappreciate TEFUND's support and grateful to the personable, academic giant and development expert at the helm of TETFUND's affairs, Professor Suleiman Bogoro, FAS, the Executive Secretary for believing in the UNIMED dream", the VC added.
The don disclosed further that the institution has received another grant from the organization to support its research work in terms of molecular biology.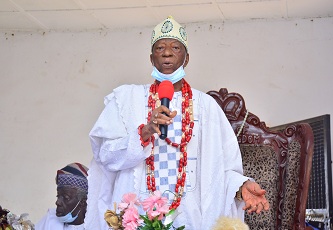 "These are cutting edge researches and we are one of the few universities with medical institution that received a grant in that field. So all these will add up to what we want to be known for locally, nationally and internationally.
"As an institution, we want to be known as a place of excellence where high quality research is done and the output is translated to impact the health of the population, that is one dimension of our vision.
"The second dimension of our vision is that we want to be a one stop institution where all array of health and medical sciences training is taking place. There is not a place of that array in the history of this country.
"We are the first university of medical sciences in country and we don't want to be first in name, we want to be first in the quality of our graduates, in our research quality and in the impact we bring in the life of our people", he stressed.