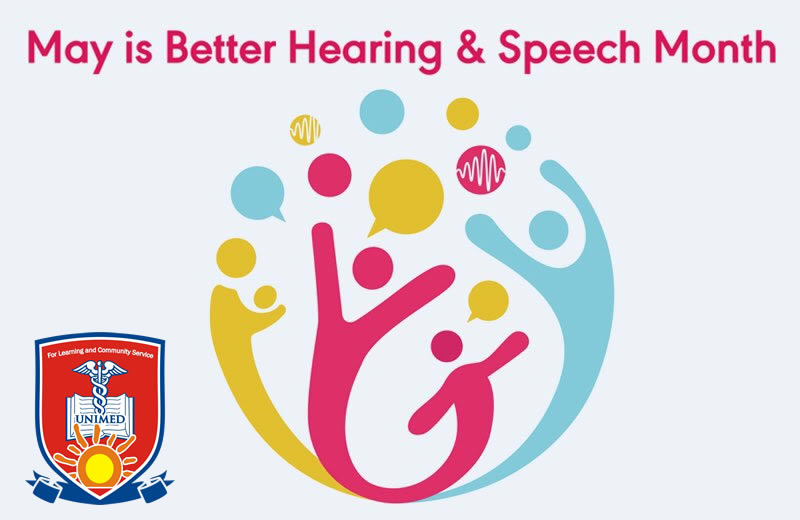 Departments of Ear, Nose & Throat, Speech-language therapy and Audiology, University of Medical Sciences (UNIMED), Ondo City.
Celebrate the 2021 International Month of Hearing and Speech.
Events:
1. Public Lecture titled: BETTER HEARING BETTER SPEECH.
Speaker: Dr. Simeon O. Afolabi, Chief Executive Officer, BSA Hearing and Speech Centre, Lagos.
Date: Wednesday 5th May 2021.
Time: 11a.m prompt.
Venue: UNIMED Auditorium, Odosida Campus. Ondo City.
Chief Host: Professor Adesegun Fatusi, Vice Chancellor, UNIMED.
2. Free Ear and SPPECH Screening throughout the Month of May.
RSVP
1. Professor J.A. Ademokoya, Department of Speech - Language Therapy, UNIMED
2. Dr. T. O. Olarinoye, ENT Department, UNIMED,
3. Dr. Immaculata O. Akpalaba, ENT Department, UNIMED.