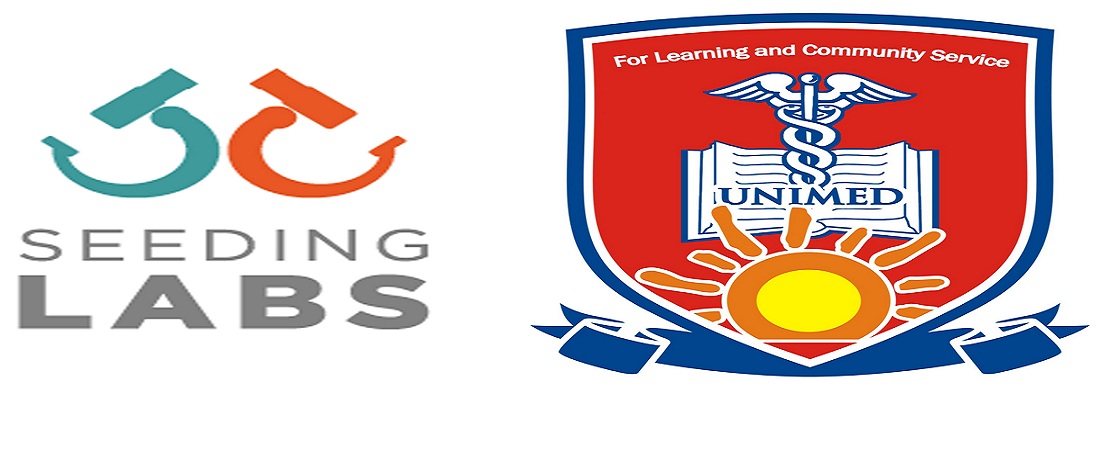 UNIMED Selected for Seeding Labs' Instrumental Access Program
The University of Medical Sciences (UNIMED), Ondo City, Ondo State, Nigeria is to receive an award of lab equipment and supplies that will advance scientific research and teaching
[Ondo, Nigeria]–August 19, 2021–UNIMED is the newest awardee selected to receive scientific equipment from Seeding Labs' Instrumental Access program.
Instrumental Access makes high-quality laboratory equipment and supplies available to university departments and research institutes in developing countries. It is the flagship program of Seeding Labs, a US-based NGO working to empower every scientist to transform the world.
The UNIMED Centre for Molecular Bioscience and Medical Genomics (CMBMG) was chosen for the Instrumental Access award after a rigorous and competitive selection process that receives and evaluates applications from institutions around the world. To be considered, applicants outline the ways that an infusion of scientific equipment would remove barriers to STEM education and research at their institution—paving the way for new avenues of scientific inquiry and expanding hands-on opportunities for students.
Equipment provides a foundation for other critical resources that allow scientists to generate new knowledge, leverage sustainable funding, and better prepare university students for the scientific workforce and innovation economy.
To date, the Instrumental Access program has catalyzed scientific innovation at more than 100 universities and institutions in 36 developing countries. The equipment:
● Has created hands-on STEM learning opportunities for more than 100,000 students, who have access to Instrumental Access equipment in practical lab sessions and thesis research
● Catalyzed research projects with $7.2 million of new funding across 34 universities
● Given more than 2,000 scientific staff at 85 university departments broader research horizons thanks to availability of more equipment
The UNIMED Centre for Molecular Bioscience and Medical Genomics was established to inspire young Nigerian students and scientists through collaborative research and training, in the twin domains of molecular bioscience and medical genomics to increase understanding, diagnosis, treatment and prevention of human diseases. The training and research programmes of the Centre are currently focused on diagnosis and molecular epidemiology of infectious diseases and pathogens, drug resistance monitoring and testing, and genetics of non-communicable diseases.
TheVice-Chancellor, University of Medical Sciences, UNIMED, Ondo Professor Adesegun Fatusi congratulates the Centre and all members of Staff saying, "these equipment will further enhance the capacity of the Centre to deliver high quality training and research and apply innovation in science and technology for improved health and well-being of our population".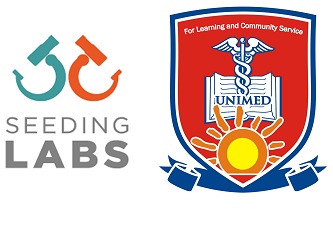 About UNIMED
The University of Medical Sciences (UNIMED), Ondo City is the first specialized medical university in Nigeria with more than twenty academic programmes across various fields of medical and health sciences. The vision of UNIMED is to be a thriving medical and health sciences University, locally, nationally, and internationally recognized for excellence and innovation in health education and research, with ability to translate research findings for the improvement of health.
Social media:
https://www.facebook.com/unimedondong/
https://instagram.com/unimed_edu_ng?utm_medium=copy_link
Website:
About Seeding Labs
Seeding Labs is a Boston-based NGO that empowers every scientist to transform the world. Seeding Labs has built a coalition of more than 190 public and private sector partners to provide scientists in developing nations with lab equipment, training, and opportunities to collaborate with experts in their field—and to use these vital resources to improve education, research, and economic development.
As of April 2021, Seeding Labs has shipped 293 tons of lab equipment to 90 institutions in 36 countries around the world. Additional information on Seeding Labs and Instrumental Access is available at http://seedinglabs.org/; on Facebook atFacebook.com/SeedingLabs; and on Twitter at @SeedingLabs.
###
Social media: We are on LinkedIn, Twitter, and Facebook. Please tag us @SeedingLabs and use #InstrumentalAccess so we can share your posts!
● Twitter: https://twitter.com/SeedingLabs
● Facebook: https://www.facebook.com/seedinglabs
● LinkedIn: https://www.linkedin.com/company/seeding-labs/