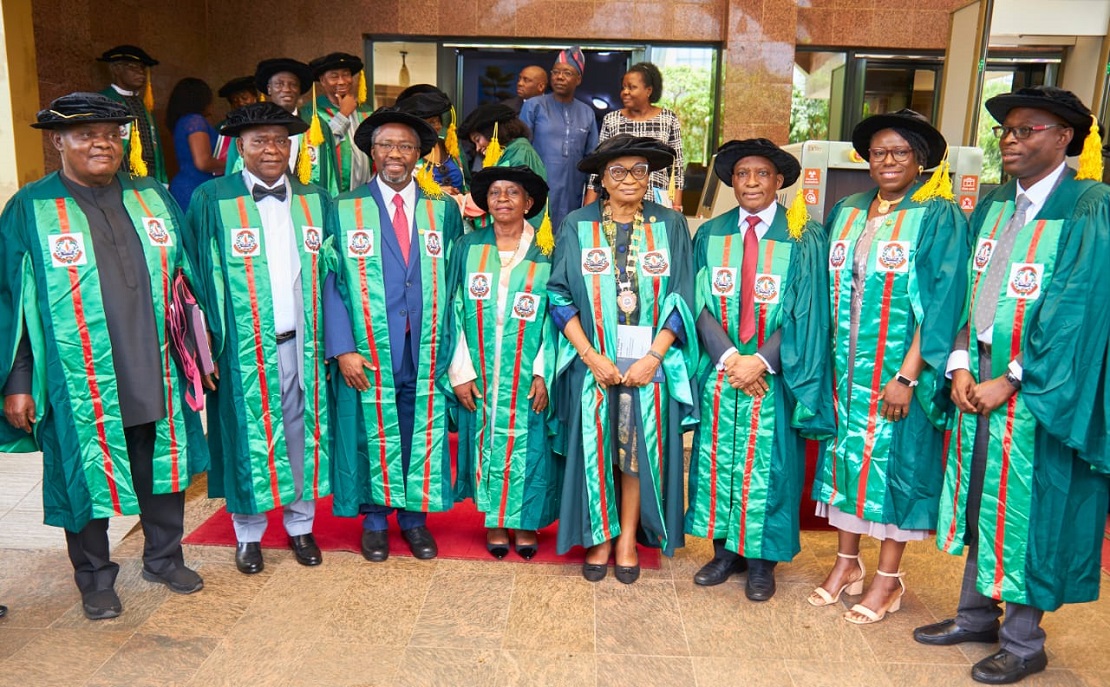 The Vice-Chancellor of the first specialized university of medical and health sciences in Nigeria, the University of Medical Sciences (UNIMED), Ondo City, Ondo State, Prof. Adesegun Fatusi and 9 other scholars, on Thursday, May 18, 2023, were inducted as fellows of the Nigerian Academy of Science (NAS) in Abuja.
Fatusi, a professor of public health and community medicine and a fellow of the Nigerian Academy of Medicine (FNAMed), is a global expert in the field of adolescent health and has served in key global and regional agenda-setting bodies including the Lancelet Commission on Adolescent Health, where he was the only African-based scholar. He has published 102 articles in peer-reviewed journals and contributed 11 book chapters with 10,821 citations.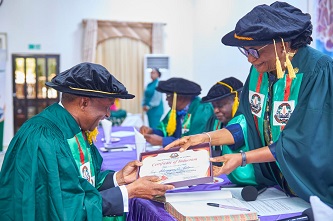 While admitting the new fellows, the President of NAS, Professor Ekanem Braide, FAS said the academy has, over the years, maintained an enviable standard and thereby charged the new fellows to sustain it by adding more value to the academy.
In a Public Lecture titled 'Great Nations pay heed to nurturing the mental health of the developing brain,' the Guest Speaker, Professor Olayinka Omigbodun, FAS of the Department of Psychiatry, University of Ibadan charged the Nigerian government to place more emphasis on the mental health of children and adolescents.
'Children's mental health predicts the nation's current and future wealth. Early childhood provides a unique opportunity to address issues that contribute to helping transform the culture of war into a culture of peace. The event that the child experiences, the education, the community activities are all merged and contribute to the attitude, the tradition, and behaviour that can develop the nation', she said.
Others who were inducted into the academy are Paul A. Abudu, a professor of Avian Medicine, Ahmadu Bello University, Zaria; Adesoji A. Adesina, a professor of Chemical Engineering, USA; Henry Y. Fadamiro, a professor of Entomology and Pest Management, USA; Wasiu L. Adeyemo, a professor of Oral and Maxillofacial Surgery, University of Lagos, Lagos State; and Olukemi A. Odukoya, a professor of Pharmacognosy, University of Lagos.
The list also includes Gideon C. Okpokwasili, a professor of Environmental Microbiology and Bioremediation University of Port Harcourt, PH; Okechukwu D. Onukwuli, a professor of Chemical Engineering, Nnamdi Azikiwe University, Awka; Morenike O.Ukpong, a professor of Paediatric Dentistry, Obafemi Awolowo University, Ile-Ife; and Emmanuel I. Unuabonah, a professor of Chemistry, Redeemer's University, Ede.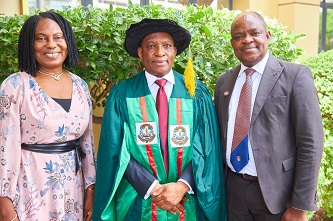 Established in 1971, the academy is the foremost independent scientific body in Nigeria, dedicated to the development and advancement of science, technology, and innovation for the socio-economic development of the country.