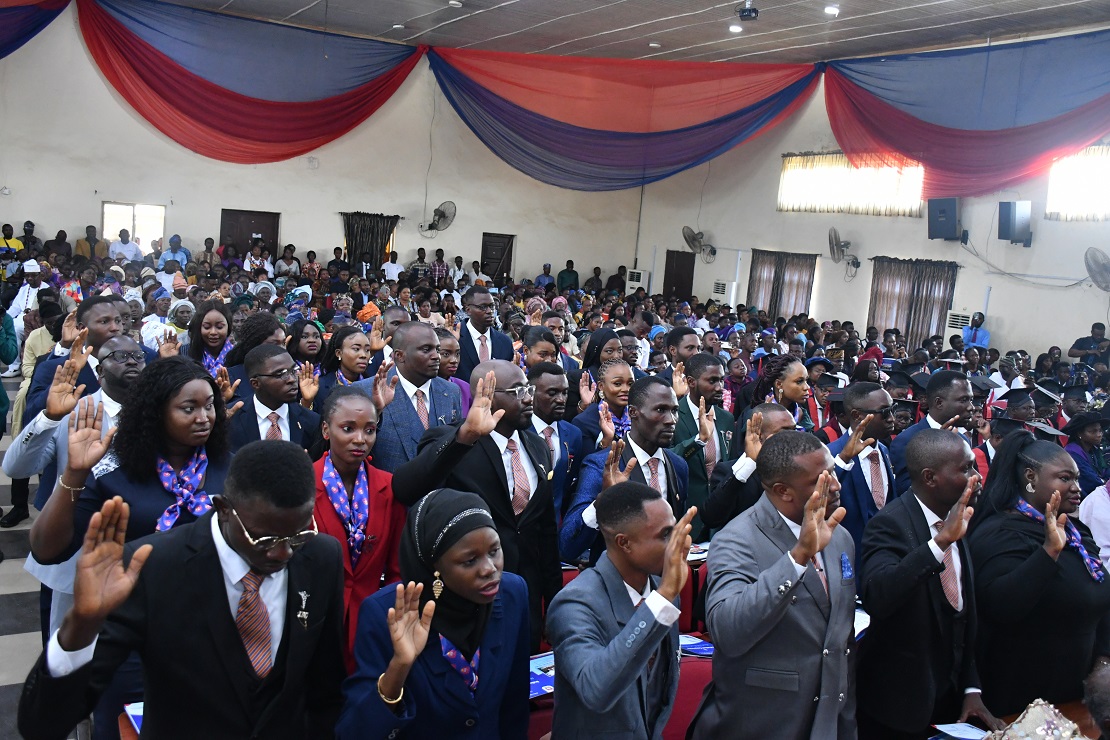 No fewer than 34 pioneer medical students of University of Medical Sciences (UNIMED), Ondo, Headquarters of Ondo West Local Council, were at the weekend, inducted as doctors by Medical and Dental Council of Nigeria (MDCN).
Registrar of MDCN, Dr. Tajudeen Sanusi, while performing the physician's oath on the inductees, urged the newly-inducted doctors to uphold the highest ethical standards in medical practice.
Sanusi said that MDCN, through its disciplinary committee, would not hesitate to sanction any doctor found to be engaging in unethical conduct.
He also urged the new doctors to constantly update their knowledge and skills through continuous professional development to meet the ever-evolving demands of the healthcare industry.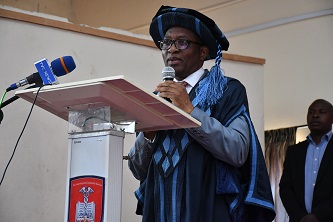 On his part, the Vice-Chancellor, Prof. Adesegun Fatusi, who expressed delight at the successful completion of the medical programme by the pioneer students in record time, stated that UNIMED is committed to producing highly-skilled medical professionals who will contribute to the development of the healthcare sector in Nigeria.
He said: "This induction ceremony has a special place not only in the annals of the evolving history of UNIMED but also in the history of health profession education in Nigeria. No government-owned university in the history of Nigeria in the last two or three decades has produced a set of medical doctors as fast as we have now done at UNIMED.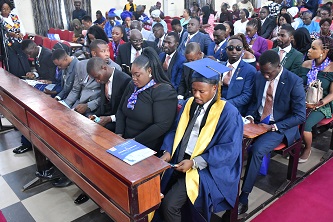 "Today's induction adds significantly to our achievements so far, including turning out two sets of nurses, two sets of physiotherapists, one set of medical laboratory scientists, and four sets of basic health scientists."
Also, former VC of the institution, Prof. Friday Okonofua, who was the guest speaker, appealed to the management of the institution to continue to strive so as to position the institution as the best in training medical doctors not only in Nigeria but also in West African sub-region.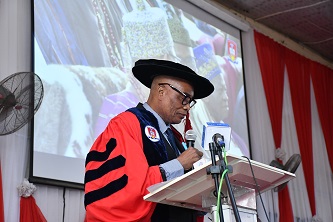 Meanwhile, the former governor of the state, Dr. Olusegun Mimiko, who had the institution established during his tenure, expressed delight that UNIMED is the first institution in the country to have its induction within eight years of its establishment in Nigeria.
Mimiko urged the new doctors to make their services available to the masses.
Visitor to the institution, Governor Oluwarotimi Akeredolu, said that with his government building on the foundation laid by the immediate past administration, UNIMED has distinguished itself as a leading force in Nigeria's medical educational landscape.
Akeredolu, who was represented by the Commissioner for Health, Dr. Banji Ajaka, described UNIMED as an investment that is yielding returns for the health and education sectors, as well as contributing significantly to the nation's overall development.