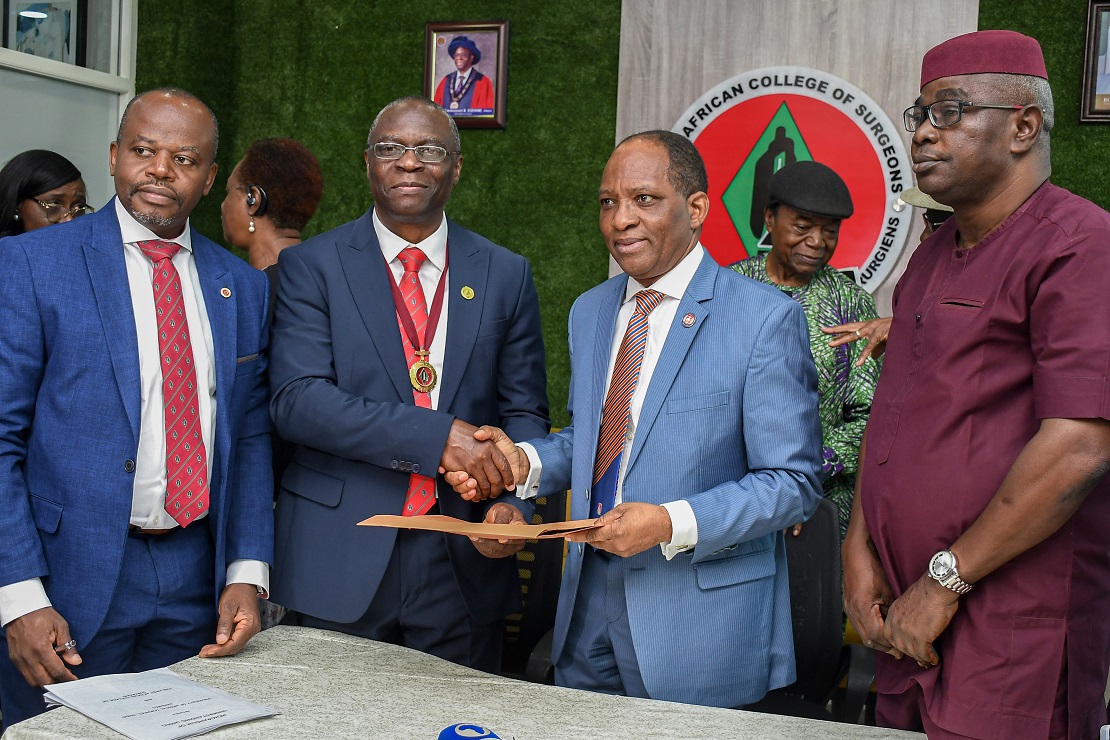 The University of Medical Sciences (UNIMED) Ondo City, Ondo State, Nigeria on Tuesday 4th July 2023 signed a memorandum of understanding with the West African College of Surgeons (WACS).
The agreement which was signed at WACS Permanent Secretariat, Yaba, Lagos will provide an opportunity for resident Surgeons from Nigeria and across the West African region to undergo a Ph.D. program in UNIMED.
The Vice-Chancellor, Prof. Adesegun Fatusi described the event as a significant landmark for Nigeria and the West African sub-region, as the collaboration will enable the first specialized medical university in Nigeria to serve as a training ground for doctors undergoing residency training and also do research for Ph.D. dissertation work.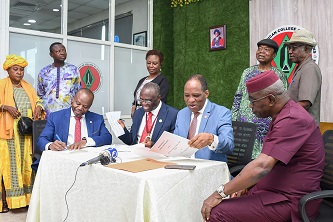 'This will reduce the amount of money Nigerians need to spend outside the country to pursue things like Ph.D. because they are not existing. But now you find the University of Medical Sciences where this program will be running. The beauty of this partnership is that it opens any candidate to have his or her Ph.D. research projects supervised by the best of professionals and leading researchers within the university and health systems in Nigeria and across West Africa who are Fellows of the West African College of Surgeons. Alongside the Ph.D. in Surgery, the University is also starting Ph.D. programmes in other Clinical Sciences - Medical Sciences and Pathological Sciences - in October 2023 and hopes to initiate similar collaborations with the relevant national and regional Colleges of Physicians,' the VC said.
Prof. Fatusi noted that the vision of the University is an integrated education and research of exceptional quality in all health fields.
'Today, UNIMED has the largest collection of medical and health sciences programmes in Nigeria. For many years there are areas of medical sciences and health training that have been neglected at the tertiary level. For example, courses like audiology, Speech therapy, Prosthetics and Orthotics hardly exist in Nigerian Universities, but UNIMED has started the first Nigerian Faculty of Medical Rehabilitation where all these programmes are domicile,' he stated.
In his remarks, the President, WACS, Prof. Emmanuel Ezomme said the partnership with UNIMED will be of immense benefit to both the College and the University.
'We have the resources needed to thrive, our fellows are scattered all over West Africa, so when we pull them together we will be able to help this university to run their Ph.D. and our trainees will enroll as part of their residency and benefit from the opportunity,' he affirmed.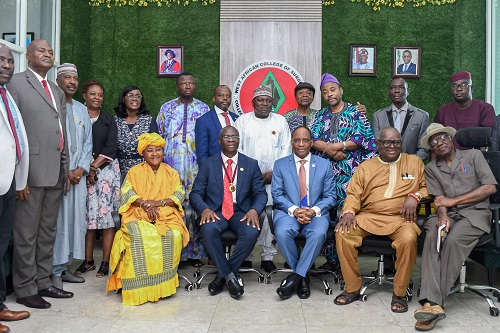 The event had in attendance, the Deputy Vice-Chancellor, Administration and Clinical Services, UNIMED, Prof. Adolphus Loto; the Registrar, UNIME, Dr. Woleola Ekundayo; Dean of Postgraduate School, UNIMED, Prof. Michael C. Asuzu; the first Vice President, Prof. Binta Diallo; Secretary-General Prof. Philip M. Mshelbwala and other college officers.
Temitope Oluwatayo
Public Relations Unit,

UNIMED, Ondo.