Nursing is a dynamic profession that is responsive to the changing needs of the society. This necessitates inevitable evidence-based reforms in nursing education, administration and practice. When the School of Nursing and the School of Midwifery, Akure were taken over by the Faculty of Nursing Science in 2018, there was the need to ensure that students on the Diploma Nursing and Midwifery Programmes in the defunct schools were supported within the University structure to complete their programmes. This need birthed the Institute of Professional Nursing & Midwifery Education (IPNME).
The main purpose of the Institute is to facilitate implementation of the various reforms in nursing education in the country; and to provide an avenue for professional development needs of nurses to be adequately met. It has a vision of becoming a centre of excellence for professional nursing development in education, practice and research. The programmes of the Institute would be innovative, responsive, apt, and excellent in content and delivery strategies.
Welcome!
1. Basic Midwifery Programme (for the last two sets graduating in 2021)
2. Post Basic Nursing Programme (for Registered Midwives (RM) who are not Registered Nurses - RN)
Institute of IPNME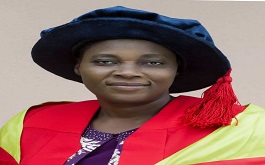 The School of Nursing, Akure and School of Midwifery, Akure are defunct
Institute of Professional Nursing & Midwifery Education
University of Medical Science
Odosida Campus Ondo City
Ondo State.
Nigeria
Email: ipnme@unimed.edu.ng