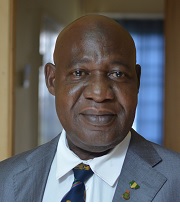 Abdulsalami Mohammed Obio
MBBS
HOD
OBJECTIVES
At the end of the course in anatomic pathology and forensic medicine, the student should have acquired the knowledge, skills and abilities that will enable him to:
1. Describe the gross structural and functional changes produced by disease in the human body.
2. Describe the microscopic changes in tissues and organs of the human body induced by disease in so far as these changes aid in explaining the disturbances of functions or die nature of the disease process.
3. Describe the aetiological factors of these pathological changes.
4. Obtain samples for histological, cytological, chemical, microbiological, haematological and other testes, identify abnormalities and derangements from the normal range and discuss their probable significance.
5. Perform the common diagnostic laboratory procedures performed in a side laboratory by a general medical practitioner working alone.
6. Perform autopsy on the human body, identify probable causes of death, and obtain material to be sent for further specialist tests.
7. Describe the morphological appearance (gross and microscopic), staining properties, metabolic activities, virulence, routes of entrance to the human body, mode of action, sensitivity and resistance of microorganism and parasites and adverse drug reaction causing diseases with special reference to disease.
ACADEMIC PROGRAMMES
Part II MBBS and Part II BDS
GENERAL PATHOLOGY
S/N

LECTURE TOPIC

Duration(Hours)

1.

Introduction to Pathology: comparing the ancient, traditional and modern concept of microscopic and ultramicroscopic changes following cellular injury including necrosis. Reversibility and irreversibility of cellular changes.

3

2.

Apoptosis and underlying mechanism

1

3.

Mechanism underlying intracellular accumulation of substances and the consequence. Pigments and its importance. Abnormal calcifications.

3

4.

Adaptation of cells to various insults Aging of cells and the underlying mechanism.

1

5.

Acute inflammation; vascular changes, cellular events.

2

6.

Role of chemical mediators in inflammation, cells of chronic inflammation.

1

7.

Chronic inflammation, events cells of chronic inflammation.

1

8.

Immunity and disorders; of the immune system, hypersensitivity reaction.

5

9.

Transplant rejection, autoimmune reaction

Immunological deficiency syndromes (primary and acquired), amyloidosis,

5

10.

Fluid and haemodynamics; oedema, Hyperaemia, congestion, haemorrhage

Embolism, shock, infarction

6

11.

Genetic disorders; Mendelian disorders

3

12.

Disorders with multifactorial inheritance

Cytogenetic disorders, molecular diagnosis

3

13

Neoplasia, Characteristics of Benign and malignant neoplasms

1

14.

Molecular basis of cancer, biology of tumour growth

3

15.

Carcinogenic agents and their cellular interactions (chemical, radiation, viral and microbial agents), tumor immunity

3

16.

Infectious diseases; transmission and dissemination of microbes

3

17.

Infectious diseases peculiar to the tropics – including pathology of malaria,typhoid, cholera etc

3

18.

Respiratory infections, GIT infections, sexually transmitted diseases

4

19.

Environmental and nutritional diseases; Occupational and environmental exposures

2

20.

Protein energy malnutrition, obesity and diseases

1

21.

Vitamin deficiency and disease

1

22.

Diseases of infancy and childhood; malformations, inborn errors of metabolism

3

23.

Tumours peculiar to infancy

2

TOTAL NUMBER OF HOURS

60
SYSTEMIC PATHOLOGY
S/N

LECTURE TOPIC

DURATION(HOURS)

1.

The gastrointestinal system; congential anomalies of the oesophagus, tumours of the oesophagus, malabsorption syndrome, etc

Peptic ulcer disease, infectious disease of the GIT.

6

2.

Disease of the large and small intestine

Diseases of the liver and biliary tract; hepatitis, jaundice and causes, Diseases of exocrine pancreas.

6

3.

Cirrhosis, inborn errors of metabolism as it affect the liver

Hepatic biliary tract disease, tumours, Cholecystitis and cholelithiasis

8

4.

Lympho reticular system

6

5.

Vascular disorders, response of blood vessel to injury, atherosclerosis.

Hypertensive vascular disease, etc

4

Diseases of the Heart, congenital heart disease, heart failure, ischaemic heart disease. Disease of the endocardium.

Myocardial disease, diseases of the pericardium, etc

6

6.

7.

Diseases of the kidney; Pathophysiology of renal diseases, cystic diseases of the kidney, interstitial diseases of the kidney.

Glomerular diseases – glomerulonephritis

10

8.

Acute renal failure, ATN

Chronic renal failure, Renal changes in hypertension

8

9.

The Central nervous system and diseases – introduction, Reactions of the Nervous system to disease, Expanding lesions, hydrocephalus

4

10.

The Central nervous system and diseases – head injury including fracture and brain and spinal cord damage, infections of the nervous system

6

11.

Infectious disease of the nervous system

Tumours of the nervous system and diseases of the spinal cord

8

12.

The endocrine system; pituitary gland and its disorders, adrenal gland and its disorders, MEN Syndrome.

6

13.

The endocrine system; thyroid gland – simple goiter, hypothyroidism, Hashimoto thyroiditis and hyperthyroidism, Grave's disease.

The endocrine system; diseases of endocrine pancreas; diabetes mellitus

8

14.

Respiratory diseases; obstructive and restrictive pulmonary disease.

Interstitial pulmonary disease.

6

15.

Infectious disease of the lungs and respiratory passages

Diseases of the pleura, tumours

8

16.

The skin and diseases, Hereditary and congenital condition, virus diseases of the skin, inflammatory conditions of the skin

4

17.

The skin and diseases – Vascular diseases of the skin, connective tissue diseases, granulomatous diseases

Tumours of the skin

4

18

The female genital system including ovarian diseases

Diseases of the breast; infectious disease, tumours in Female & Male

8

19.

The male genital system including the testes, tumours

8

TOTAL IN HOURS

124
FACULTY
NAME:
Nweke Michael Chukwugoziem
QUALIFICATION:
FMC Path,M.B.B.S
DESIGNATION:
Lecturer 1
E-MAIL:
mnweke@unimed.edu.ng
NAME:
Joel Omowumi Beatrice
QUALIFICATION:
Cert. in GHE,B.MLS,Cert. in MLS
DESIGNATION:
Technologist II
E-MAIL:
jomowumi@unimed.edu.ng
NAME:
Ukah Cornelius Ozobia
QUALIFICATION:
MBBS,FMCPath,Certificate of GCP/ICH-E6,PGD Cert. EGH(UK)
DESIGNATION:
Professor
E-MAIL:
cukah@unimed.edu.ng
NAME:
Igbe Alex Payim
QUALIFICATION:
MBBS,FWACP
DESIGNATION:
Associate Professor
E-MAIL:
aigbe@unimed.edu.ng
NAME:
Hannah Iwaotan-akinwunmi Peace
QUALIFICATION:
MLT Cert.
DESIGNATION:
Medical Lab Technician
E-MAIL:
aiwaotan@unimed.edu.ng
NAME:
Bukola Ayodele
QUALIFICATION:
MLT Cert.
DESIGNATION:
Medical laboratory technician 1
E-MAIL:
bayodele@unimed.edu.ng
NAME:
Abdulsalami Mohammed Obio
QUALIFICATION:
MBBS
DESIGNATION:
Lecturer I
E-MAIL:
mabdulsalami@unimed.edu.ng
NAME:
Awopeloye Ruth Mercy
QUALIFICATION:
SSCE NECO,NCE
DESIGNATION:
Clerical Officer
E-MAIL:
rakinnitire@unimed.edu.ng
NAME:
Arije Temitayo Peter
QUALIFICATION:
B. Tech
DESIGNATION:
Laboratory Assistant
E-MAIL:
tarije@unimed.edu.ng
NAME:
Blessing Olowoparija Oluwatosin
QUALIFICATION:
ND
DESIGNATION:
LAB TECH
E-MAIL:
oolowoparija@unimed.edu.ng
NAME:
Adiat Yusuf Abiola
QUALIFICATION:
SSCE
DESIGNATION:
Mortuary Attendant
E-MAIL:
ayusuf@unimed.edu.ng
NAME:
Ayodeji Ekujumi Destiny
QUALIFICATION:
SSCE
DESIGNATION:
Mortuary Attendent
E-MAIL:
ayekujumi@unimed.edu.ng
STAFF
NAME:
Mimiko, Yetunde Kafayat
QUALIFICATION:
B.Sc
DESIGNATION:
Higher Executive Officer
E-MAIL:
ymimiko@unimed.edu.ng
anapath@unimed.edu.ng
Anatomic Pathology Department
University of Medical Sciences
Laje road Ondo
Ondo State